Scroll down to view our products selection.
Our range of TRIPAC DC Fans is of a heavy duty design, suitable for demanding auto motive cooling applications. TRIPAC provides the latest technology in air movement components for automotive, truck, bus, off road, construction and various other niche markets. TRIPAC supports these markets most notably through its patented skewed blade fans and patented stator fans.

We recognize that product performance, reliability, and economics, are values important to all our customers and we pursue those values with a high degree of dedication. Our vision is to distinguish ourselves as the Premier supplier of Electric Cooling Fans for our customers, to provide engineering solutions and technology for our clients, and to contribute to the success of the communities we serve.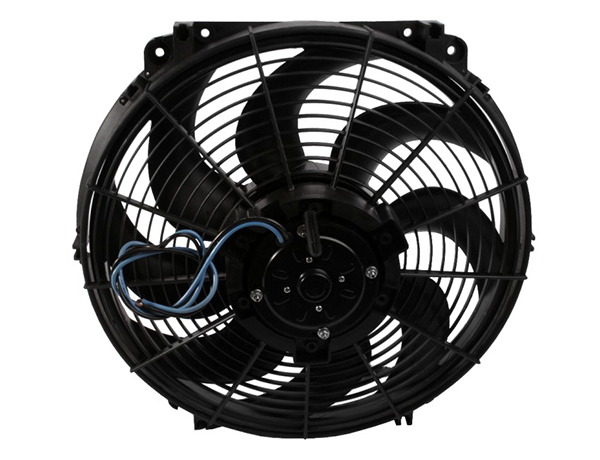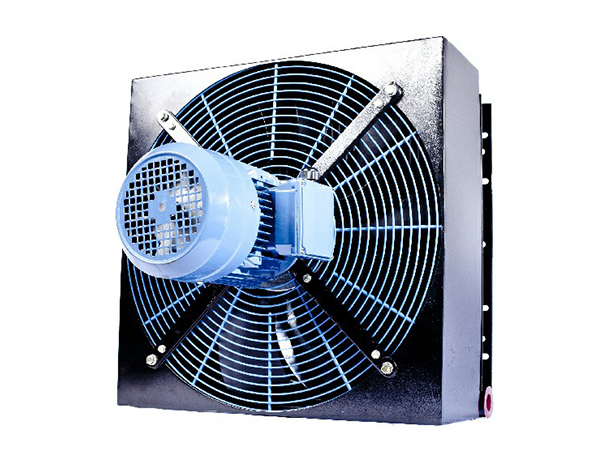 (Can be made to customer requirements) The Ventura range of AIR BLAST COOLERS consists of a family of coolers using our vast range of building blocks (coolers and fans) in order to provide a comprehensive range of coolers. Applications are: hydraulic oil coolers, lubrication oil coolers, water coolers, compressor coolers, etc. For demanding applications coolers with pressure ratings as high as 40 bar are possible.

See our range of industrial of oil coolers for other core sizes. Special sizes are also available, much larger that depicted in the standard tables.
Our AUTOMOTIVE ACCESSORIES are quality products and suitable for demanding applications. The range include DC Fans, a variety of coolers, filter mounts, sandwich adaptors, donut oil coolers, thermostatic switches (both of the fixed and adjustable types).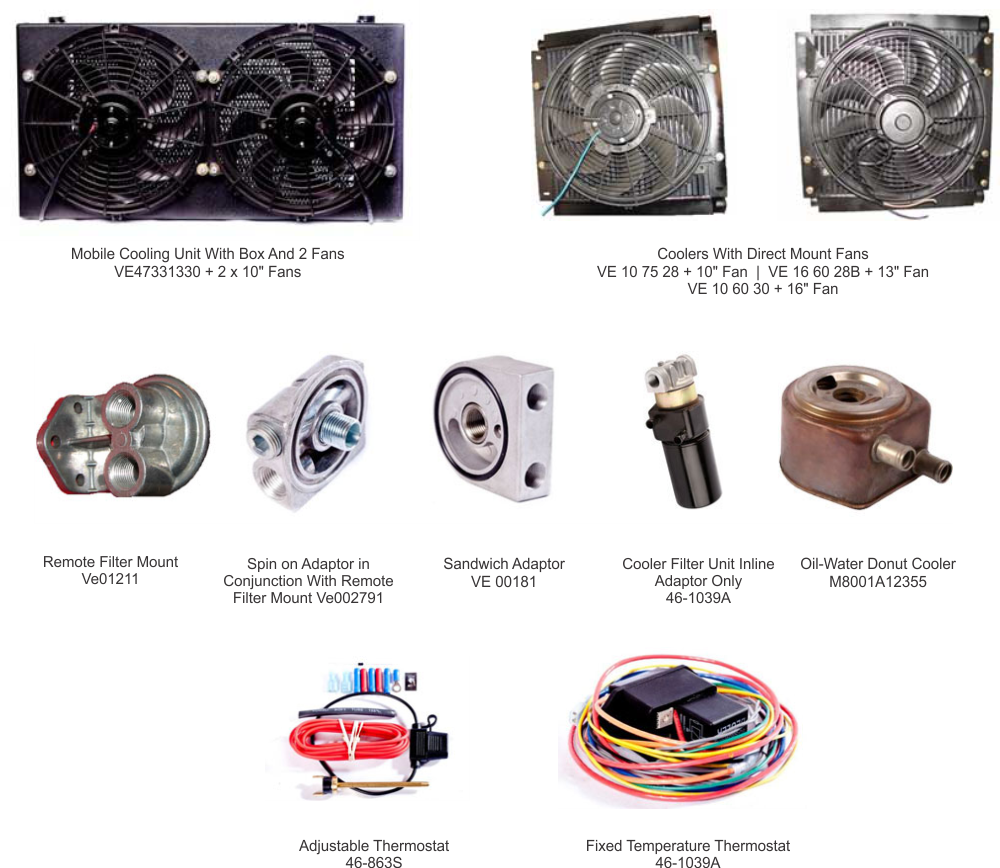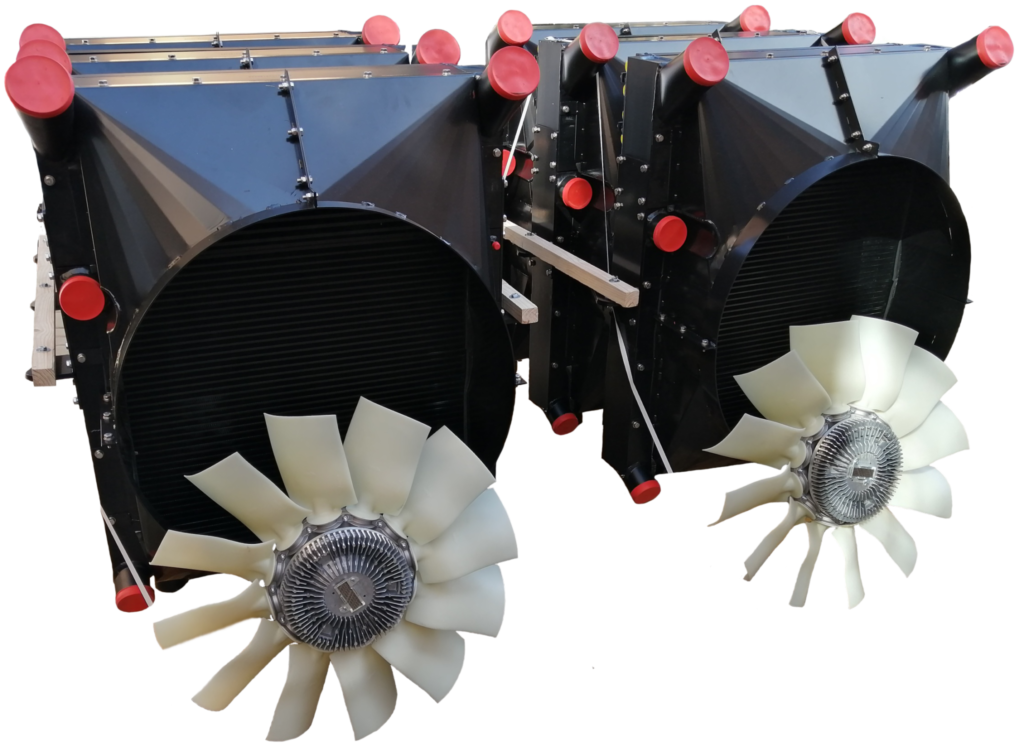 Heavy Duty Automotive Cooling Packs
Designed, Developed and Produced for specific engine applications.
Ventura have the capabilities to design and produce specialised cooling packs for a variety of specialist vehicles. These cooling packs may consist of the following components: water radiator, intercooler, transmission oil cooler, hydraulic cooler, compressor cooler, fuel cooler, cooling fan and shroud, visco coupling and adaptors where required.
Industrial Oil Cooler Range
This large family of industrial oil coolers boasts a standard working pressure of 16 bar. Pressures of up to 40 bar are available upon application. The plate-and-bar design is a versatile and reliable construction method. The various parts of the coolers are fused together with the vacuum brazing principle.

Louvered external fins and sophisticated turbulators are used in the cores to optimize heat transfer. Special sizes and configurations are available for your special requirements.
The High Performance Plate Type Coolers are ideal for engine oil cooling of performance vehicles. They have a dense core with louvered external fins and internal turbulators to pack a lot of cooling power in a small space. The working pressure rating is 12 bar.
The VENTURA range of shell and tube coolers are designed to handle large flow rates of water and oil, typically found in applications where automatic transmissions of heavy vehicles are to be cooled. For performance and corrosion reasons these coolers are manufactured from copper alloys.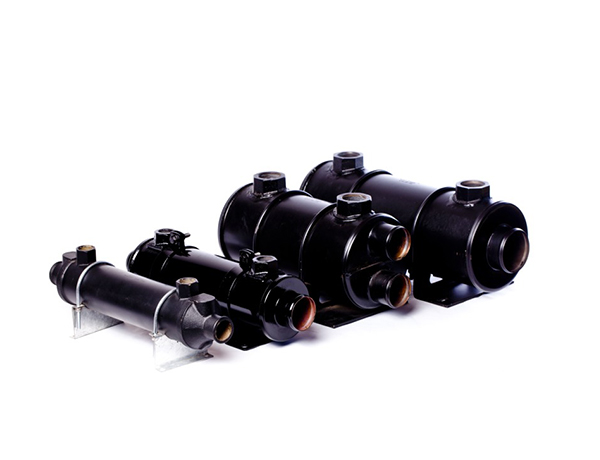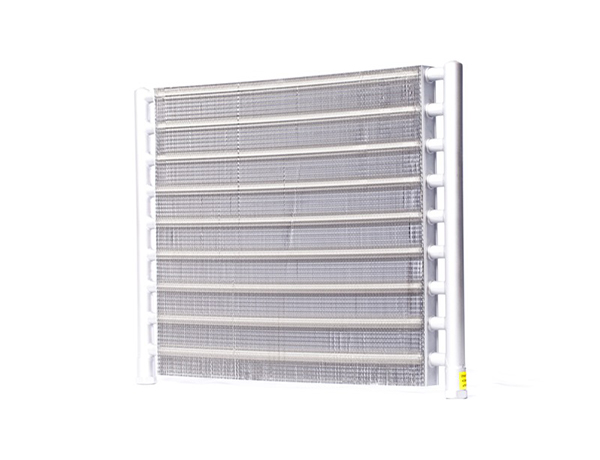 The swirl-cool oil coolers have a local track record of nearly 40 years and if they are not accidentally damaged, they just keep on working. The core is made of corrugated aluminium and the tubes are copper. Inside the tubes the turbulators provide an inner-swirl action of the oil resulting in optimized heat transfer between fluid and metal. Working pressure 20 bar. Anti-vibration rubber mounts.

Typical applications are cooling of torque converters, fuel coolers, air cooling, mobile hydraulics, engines, hydrostatic drives and hydraulic tools.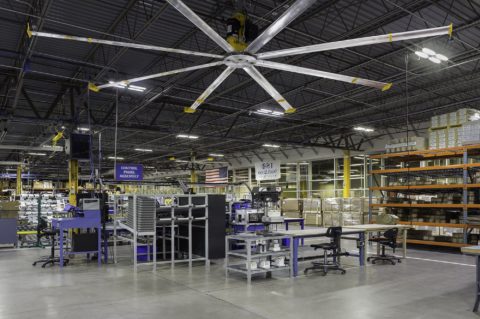 High volume low speed (HVLS) industrial ceiling fans.
This is a new concept of cooling and ventilation, providing substantial savings in energy consumption. The fans are driven by high-efficiency Permanent Magnet motors, which allow sophisticated speed control and are suitable in replacing conventional HVAC systems in large volume buildings that may consume large amounts of energy. The diameter range is between 3,0 m and 7,3 m. By rotating between 40 and 70 r/min, the noise levels remain as low as 38 dB(A). The HVLS range of fans is available through our subsidiary Ventura Cooling & Ventilation.
(Can be made to customer requirements)
Since 1940, Moore Fans has provided customers with high efficiency, high-quality Axial Flow Fans for industrial applications worldwide. Operating in air-cooled heat exchangers and cooling towers, Moore fans keep liquids cool in refineries, power plants, process plants, gas compressors and limitless other industrial settings.

Today, Moore Fans has more than 300,000 fans in operation around the world. Factory engineers and customer service representatives are ready to help you analyse your air moving requirements, choose the right product, and provide reliable service and support, before and after the sale.

Class 10000 Heavy Duty (HD) Fans are designed for large fan diameter installations. Ideal for the replacement of existing obsolete or inefficient fans, or for new applications. They are available in clockwise (RH) and counter clockwise (LH) rotation in fan diameters from 3 ft. (0.91 m) to 34 ft. (10.36 m) and with manual adjustable pitch.